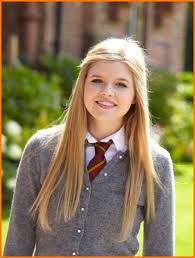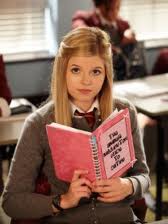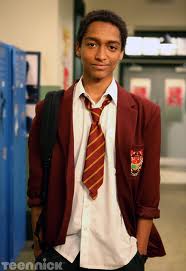 Hello everyone, I'm Amber Millington. I was born on May 6, 1996. I'm currently 16 and I currently live in Anubis House. My roommate use to be Mara but now it's Nina Martin, we have become the best of friends!
Back in the day:
I grew up in London, England, and always went to a private schools, I have a very rich daddy! My mommy died in childbirth, though my daddy has never been remarried, or been out on a single date. I have three sisters, Crystal, Jade, and Diamond. They are all one year apart, and in the exact order they were born. I always had expectations in friends, they all had to be somewhat like me. I started the trends in a school uniform and showed everyone how to accessories.
Current:
I use to be dating Mick Campbell, now I'm dating Alfie Lewis. I still rock our school uniform, and still pull off new trends around the house. I should always get whatever I want whenever I want, even though I do. I'm part of this club that really involves most of the house. SSHHHHHHH don't tell about the club!!! USH USH!!! It has nothing to do about ancient Egypt or anything particular around that subject. Anyways I formed the club and came up with it's name, which isn't Sibuna cause that would be plain weird.
So there you have it! A bio about me, written by me as well.
15:33, June 29, 2012 (UTC)~Amber Millington <3
Ad blocker interference detected!
Wikia is a free-to-use site that makes money from advertising. We have a modified experience for viewers using ad blockers

Wikia is not accessible if you've made further modifications. Remove the custom ad blocker rule(s) and the page will load as expected.